GenesInk : a leading company in printed electronics.
Why GenesInk was created :
For the first time in history, mankind is facing a challenge, may be the biggest challenge it ever faced.
Scarcity!
We now know that earth will not be able to sustain mankind indefinitely.
Our vision:
GenesInk's nano-solutions help you to decrease raw material consumption and to avoid pollution.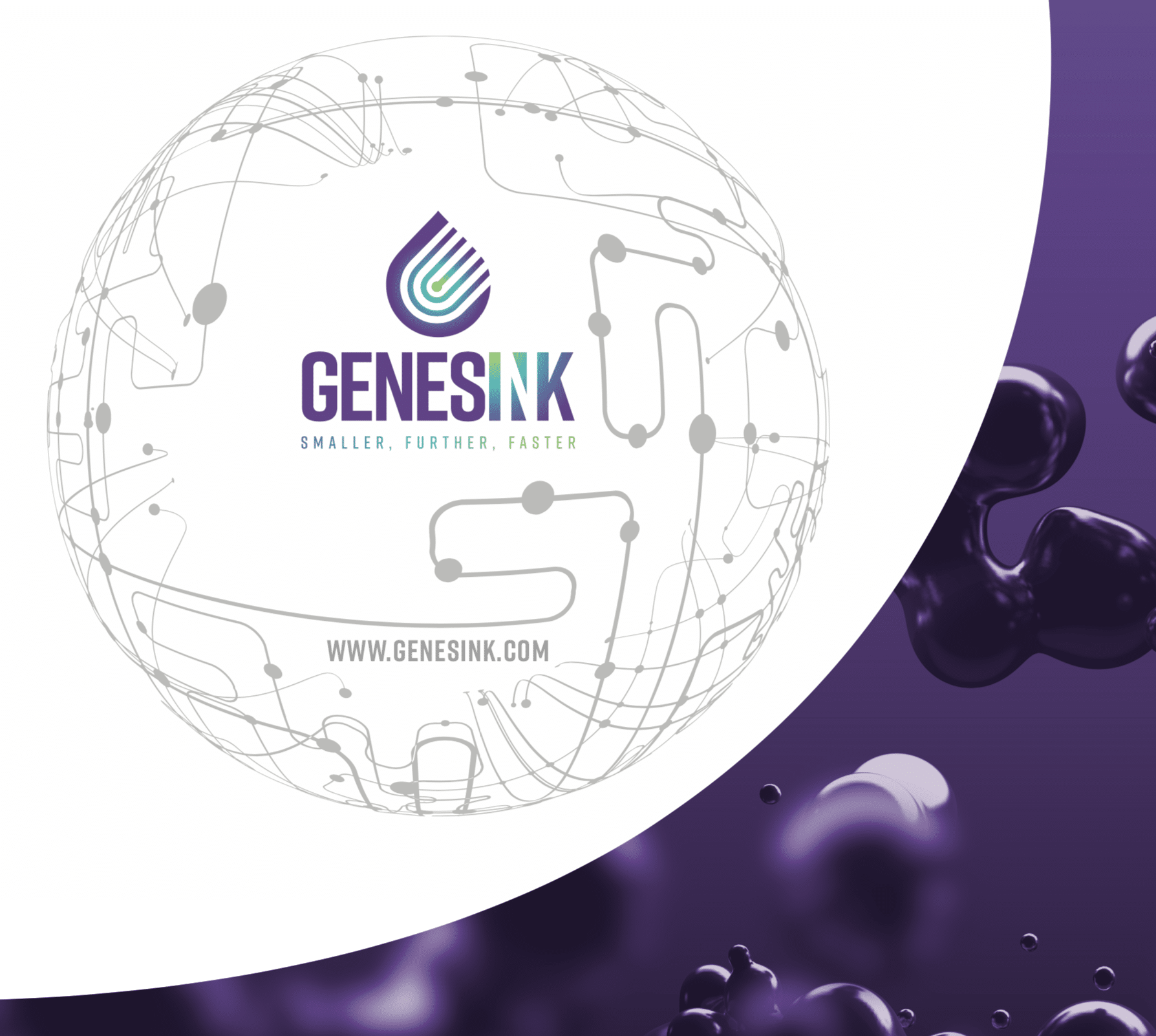 GenesInk is a worldwide leading company, specialized in the conductive and semi-conductive inks market. This innovative sector represents the electronics of the future: flexible printed electronics.
Since GenesInk's creation we have been actively networking and partnering with industry and all related R&D centers and universities. This has enabled us to collaborate with more than one thousand companies and R&D centers. Based on that global network of direct users and OEMs, we are able to collect strategic marketing and technical information that is one of the pillars of our innovation: listening to the voice of our customers.
Multiple approaches are used to develop and market new products :
1 > Understanding new product development needs: a world class scientific committee that guides the technological roadmap (former and current key experts form Aix Marseille University, CSEM, Airbus, TNO / Holst Center, Cambridge University, Gemalto )
2 > Listening to our customers' technical needs and specifications: Customer intimacy enables GenesInk to fine-tune existing formulas to the exact specifications of the process (beta customers testing)
3 > Cooperating with R&D centers and key industry players: Acting as formulators in the development of new electronic products enables GenesInk to understand needs and constraints
Our Values
GenesInk's values are primarily those of sustainable development, supported by a responsible approach (responsible care, responsible chemicals). However, this development would be impossible without providing real long-term support to our partners and our customers. We listen to their needs, in order to synthesize formulations that correspond exactly to their specifications. This excellence arises from advanced technology monitoring, supported by a constant concern for respecting the environment and the working conditions of our teams.
To create this responsible company, we rely on strong values :
Ideas are often generated in debates and exchanges between people. Every GenesInk employee is encouraged to develop their creativity. The sum of our talents generates new perspectives, new products, and new applications for this innovative printed electronics sector.
We fight discrimination and we promote equal opportunity at work. We are concerned with equality, diversity, culture and disability: the set of our differences constitutes our wealth. We encourage respect, trust and kindness.
We are all committed to delivering excellence to our customers, whether it is with the benefits provided by our products or through our persistent respect for these three values: this allows GenesInk to reach its ultimate goals, both the development of new products as well as optimization of skills. These objectives lead us to continuously improve our excellence.
A team of specialists, dedicated to the satisfaction of our customers
Corinne Versini, a qualified entrepreneur who occupied various executive positions at STMicroelectronics, IBM and KPMG, founded GenesInk in October 2010.
She holds a Masters degree in Chemistry from the School of Chemistry of Marseille and a management diploma (CESA) from the HEC Business School.
R & D Areas
The company employs 20 people, 80% of which are scientists in R&D. Our R&D team  consists of specialists in the following fields:
> Organic and inorganic chemistry
> Formulation
> Process engineering
> Material science
> Microelectronics
The company's technical expertise is complemented by an experienced management team
Recruitment & profiles
The recruitment of new talent is a priority to continue the growth of our company. We offer a pleasant and stimulating work environment where everyone can use their energy and competencies to improve and achieve their goals in a dynamic team.
We are especially looking for the following profiles:
> Sales & marketing
> Research and development
> Process engineering
Feel free to send us your application, our team will consider it with great interest. Please send your resume and cover letter to the following address: contact@genesink.com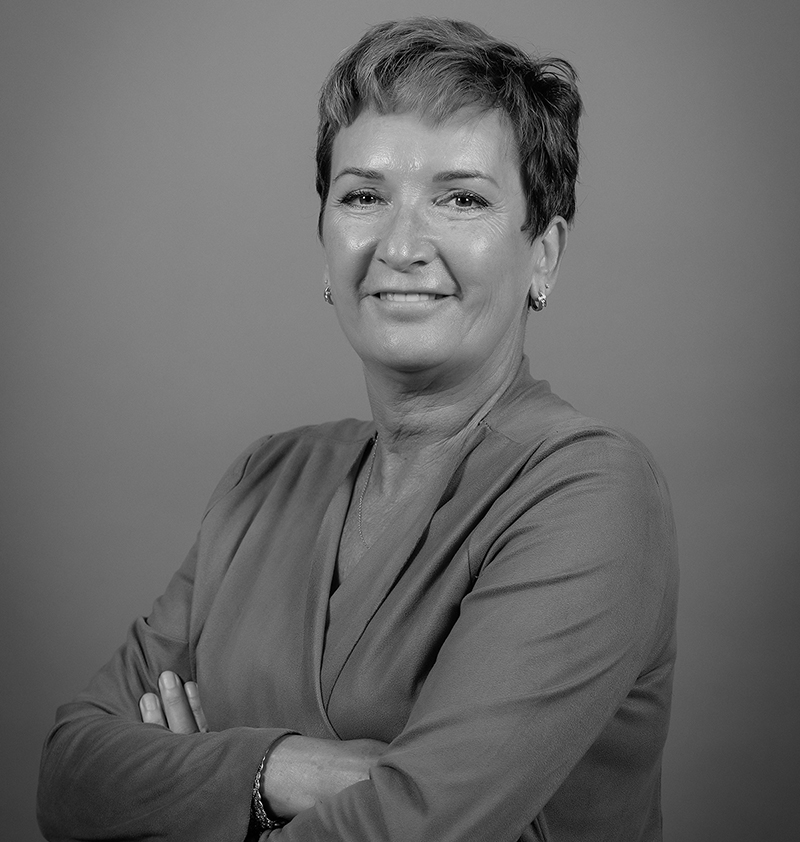 Corinne Versini is the CEO and founder of GenesInk.
A graduate from Engineer Ecole Centrale de Marseille, Corinne Versini was named 2016 Gold Laureate of the International Women's Prize « Women of the Provence-Alpes-Côte d'Azur Economy & Monaco ». In addition to being a corporate executive, she is involved in the economy and development of the region. She is a member of the Foreign Trade Advisers involved in the promotion of the territory, founder of BPW France Marseille Métropole, to promote the position of women in regional institutions, member of the Board Richelieu Committee, in charge of innovation and the role of women, member of the PAC Pact SME, member of the board of directors of Medinsoft Chairwoman of the Finance Committee. She was also elected to the board of the OE-A (Organic and Printed Electronics Association) in 2019. Nominee knighted « Ordre National du Mérite » by French President Emmanuel Macron in July 2019.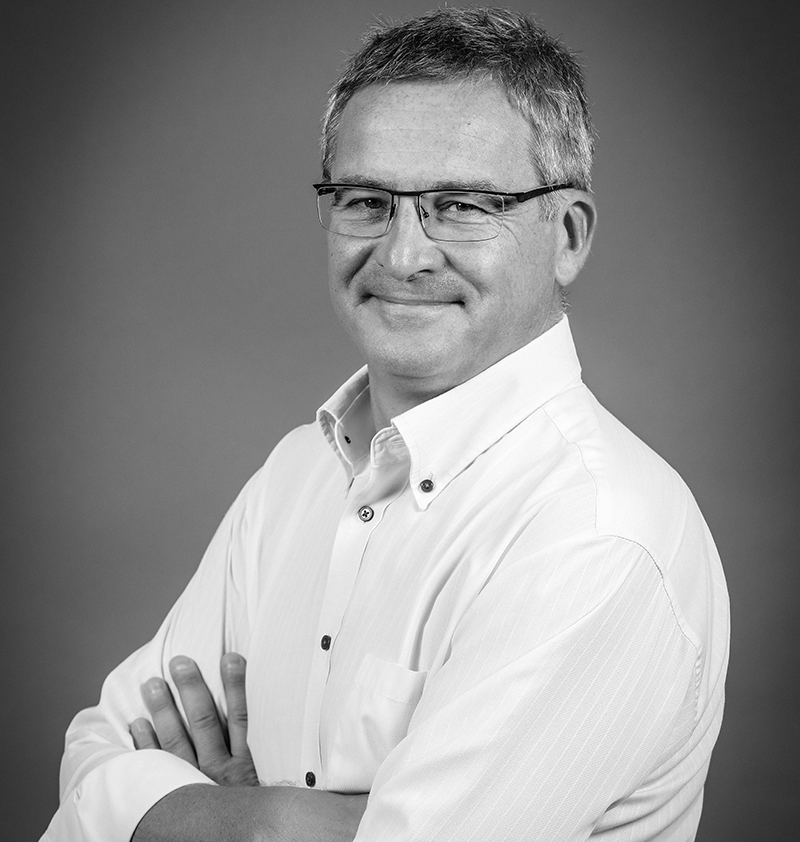 Louis-Dominique Kauffmann
A highly experienced Operations Manager in the specialty chemicals industry with strong leadership skills, Louis-Dominique Kauffmann graduated from the Lyon School of Industrial Chemistry in Organic Chemistry and Chemical engineering.
He worked in multinational companies such as Ciba Specialty Chemicals and Huntsman for over 20 years, holding positions in R&D, Production and Operations Management in France, the UK and Switzerland before joining GenesInk in 2012.
Louis-Dominique acts as COO, managing the R&D, commercialization, production and supply chain activities of the company.