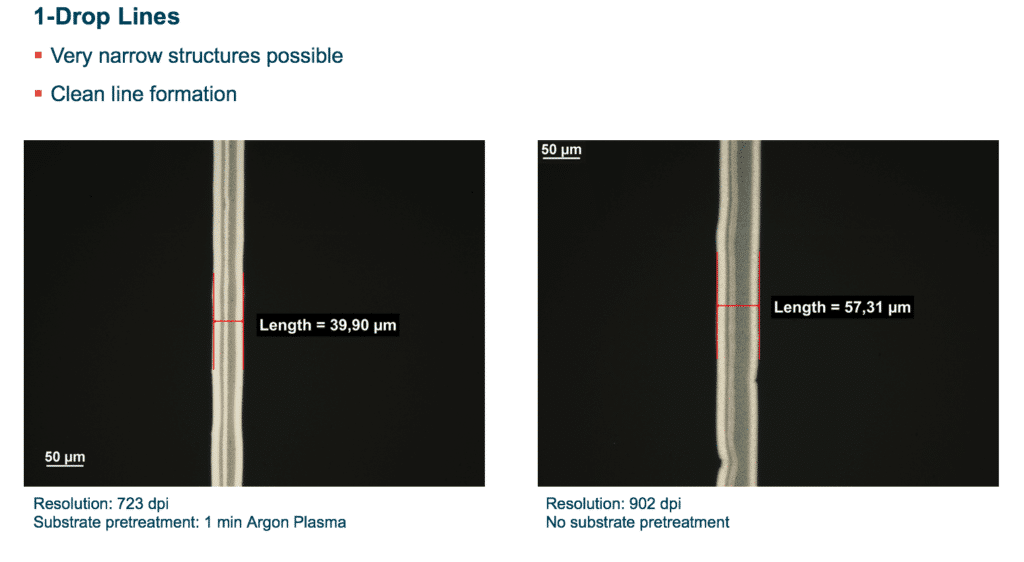 PiXDRO (a Meyer Burger company) recommend GenesInk Smart Jet inks for their inkjet printing equipment.
GenesInk Smart jet inks show excellent results on treated and non treated substrates as showed in the InnovationLab test below.
The PiXDRO JETx production platform is designed for high productivity and reliability, low cost of ownership, and integration in highly automated mass production environments. The LP50 R&D printer excels in flexibility and process control, offering fast product development and time-to-market.
GenesInk Smart Jet inks are designed to fit PiXDRO inkjet compatible print head from Dimatix, XAAR and Konica Minolta.